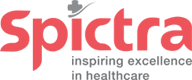 How SPICTRA leveraged technology to survive and thrive amidst COVID-19
SPICTRA, an AM International group company, provides innovative technology solutions for the healthcare industry. Its products include surgical specialties such as cardiac surgery, airway management, neurology, and transfusion. The effects of the COVID-19 pandemic and the measures taken to stem its spread led to many challenges for SPICTRA. The company devised a strategy that leveraged technology and employee collaboration to navigate through these challenging times.
Facing diverse operational and production challenges
When the lockdown was announced, SPICTRA was working towards completing the production targets for the month but fell short of achieving it by about 33%.
SPICTRA's work towards getting the CE (European Conformity) was hindered. CE indicates conformity with health, safety, and environmental protection standards for products sold within the European Economic Area. The documentation and process to get the certification were hindered due to the pandemic.
Production was limited due to supply issues, reduced operational hours, and muted demand for specific products. Owing to limited workforce requirements on the premises and difficulties for many employees to commute to work, people had to be re-skilled. Locally available contractual labour had to be trained on all the processes. In the initial phases, the learning curve reduced efficiency in delivery. Without access to physical documents, there were challenges in the procurement of raw materials and other items required in production.
How SPICTRA rose to the challenge
SPICTRA devised an action plan to manage production and support customers and employees to the maximum.
There was a reduction in demand for most of the products. Simultaneously, there was an increase in demand for certain products like critical medical devices, hygiene products, and testing kits. SPICTRA started working on the development of new products and applied for the Food and Drug Administration (FDA) license for some of them.
This serves multiple objectives –
Build a diversified product portfolio
Contribute to preventing the spread of COVID-19
Achieve revenue targets
SPICTRA provided necessary IT hardware and software tools to employees so that work could continue with minimum disruption. Internal and external meetings and training sessions were held online.
Steps were undertaken to quickly obtain permits for employees to check in to the production premises. The company acquired vehicle passes for employee transport and delivery vehicles. Safety measures like sanitisation, provision of protective gear, and disinfection of factory premises were undertaken to protect employees' health.
We went full steam on implementing safety measures and overcoming operational challenges to minimise disruptions to production. Supply partners were informed of critical requirements and were assisted in getting documentation and approvals for production and delivery,"

reveals Sathish Kumar, Manufacturing Head, SPICTRA.
Technology was a key enabler to tide over the crisis
SPICTRA leveraged technology to manage issues that arose from COVID-19. Moving data and workflows to the cloud enabled SPICTRA to gain flexibility and reduce costs in the long run.
Technology infrastructure was modernised with the acquisition of laptops, wi-fi modems and other network infrastructure.
Data and processes were moved to the cloud so that they are available 24×7 securely. With the cloud enabled SAP ERP system Spictra managed to handle the operational transactions effectively by capturing and integrating the data remotely from every functional areas and ensured process completion as per the sequence with complete control on inventory, procurement and sales.
The company managed the CE audit and statutory audit remotely through video conferencing and scanned documents.
SPICTRA managed to integrate automated processes to limit employee dependency and is now further exploring how to leverage this to robotics.
Building a resilient future
The company devised strategies to work with limited workforce and limited presence in factory premises using remote work techniques, staggering staff schedules, and job rotation.
We held regular team-building sessions to keep people motivated. Virtual meetings ensured communication and collaboration among employees. Key employees were given opportunities to undertake new projects that would overcome operational issues and also expand the business,"

adds Krishnamurthy V, Whole-time Director, SPICTRA.
The company is now working on reducing over-dependence on specific geographical regions or certain suppliers so that the supply chain is not adversely impacted.
The crisis forced the company to diversify its product line to critical and specialty segments. SPICTRA went ahead with expansions to the product portfolio to include products from the critical and specialty segments.
Looking ahead, the company is working with employees, customers and partners to build a framework for the future based on technology.