"The only rock I know that stays steady, the only institution I know that works, is the family." – Lee Iacocca
For most of us, family comes first. A family nurtures us and supports us. Employees seek organisations that provide work-life balance, recognize the importance of family ties and support their commitments to their families. Therefore, it is important that an organisation creates a culture that is family-friendly.
A workplace that recognises the support structure that the employees' family provides them, reaps many benefits –
When employees see the company investing in their family, they believe that the company values their contribution, and this creates an atmosphere of trust and belongingness.
Employees interacting outside of work in a wholesome environment builds camaraderie among employees as well as with the senior leadership. This reflects in the performance with every team member putting their best foot forward and taking up more ownership.
Family events give an opportunity for employees and their families to connect with each other while doing something fun and engaging. This helps employees create stronger bonds and the organisation evolves to be a harmonious and open workplace.
Social interactions between employees in the form of coffee meetings, off-site events, and family day celebrations create a culture that engages and motivates employees. This fosters a collaborative environment and leads to a higher employee retention rate.
In a global culture survey conducted by PwC, 81% of the respondents thought culture is a vital source of competitive advantage. Organisations that enable the right workplace culture can lay the foundation for continued business success. AM International recognises the value of events facilitating a workplace culture where employees can thrive. Our businesses make the wellbeing of employees a top priority by conducting various employee engagement initiatives.
For example, Southern Petrochemical Industries Corporation Limited (SPIC) celebrated its Family Day recently. It was a memorable event, as it was celebrated after a hiatus of two years, owing to the pandemic. Our Founder Chairman, Ashwin Muthiah and his family, joined in the celebrations. They inaugurated three health camps for communities around our plant in Tuticorin. These included a blood donation drive, a full body check-up camp and a golden heart camp.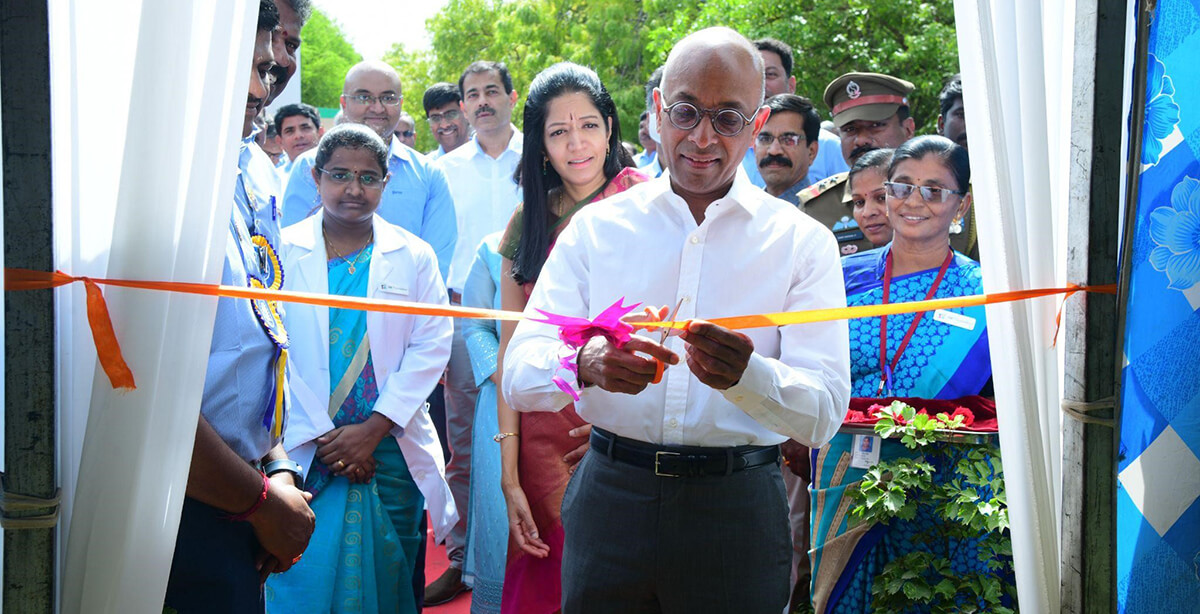 The Founder Chairman and his family also met the employees and families of Tuticorin Alkali Fertilizers. This was followed by an interactive site visit to the new projects implemented in the premises of SPIC and Greenstar Fertilizers.
At the SPIC Nagar Higher Secondary School (SNHSS), Mr. Muthiah gave out the achiever awards and interacted with employees and newly inducted trainees. Meanwhile, Madam Chairman interacted with the Lady's Wing and the township's residents.

The event concluded with a vibrant cultural event that included performances from the SNHSS students and the newly recruited trainees.

Mr. Muthiah shared, "I recently interacted with my SPIC colleagues for the company's Family Day. It's an annual event I look forward to and this time it was physical interaction."
Family-friendly practices go a long way in strengthening interpersonal relations between team members and creating a happier workforce with a high morale. It leads to a positive work environment, higher job satisfaction and improved productivity which are critical for the success of every organisation.