Every century in human history is filled with stories of geniuses and inventors like Leonardo da Vinci and Thomas Edison, who began experimenting at a young age and showcasing their potential for excellence. It is their pursuit of science and innovation that led to advancements in human society.
In a country with young demographics such as India, developments in science and technology are essential for social and economic progress.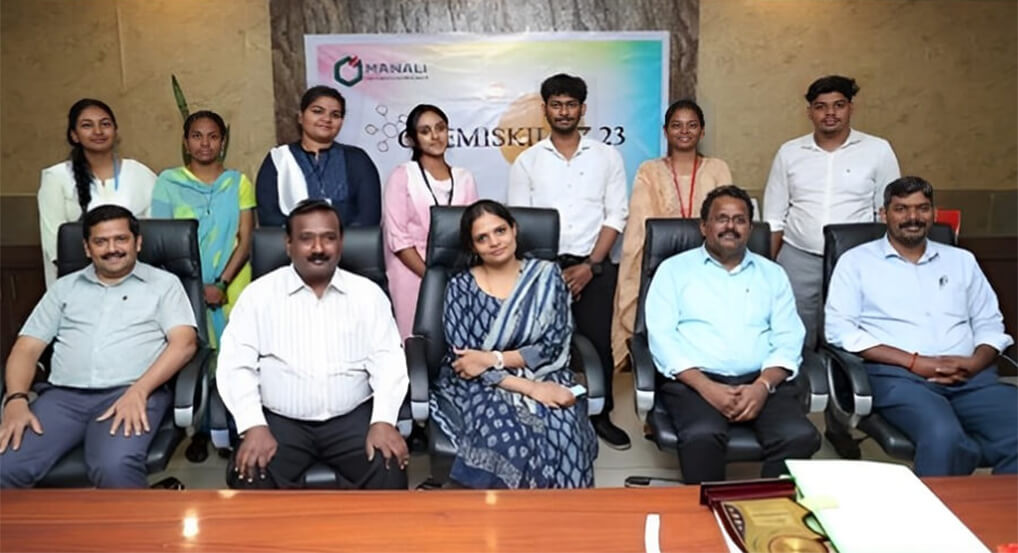 At Manali Petrochemicals Limited (MPL), we believe that igniting the newer generations' interest in these fields, and providing them with opportunities to nurture their talent, is key to ensuring our advancement.
With this view, MPL conducted CHEMISKILL'Z 23 in February 2023 — a successful hunt for Chennai's brightest minds in Chemistry through an annual paper presentation contest for students.
An esteemed panel, composed of academics and industry experts, evaluated the participants' presentations. The parameters of assessment were quality, delivery, content organisation, creativity, idea applicability, and time management. The panel included Dr. Anbarasan, Professor, Department of Chemistry, IIT Madras; Dr. G. Sekar – Professor, Department of Chemistry, IIT Madras; Dr. Sathya Selva Bala Vasanthakumar – Head R&D and Scientist, Kothari Petrochemicals Ltd; Mr. T Thangasagaran – General Manager QA, Tech Services & Projects, MPL; and Mr. G.R.Sridhar – General Manager Operations, MPL.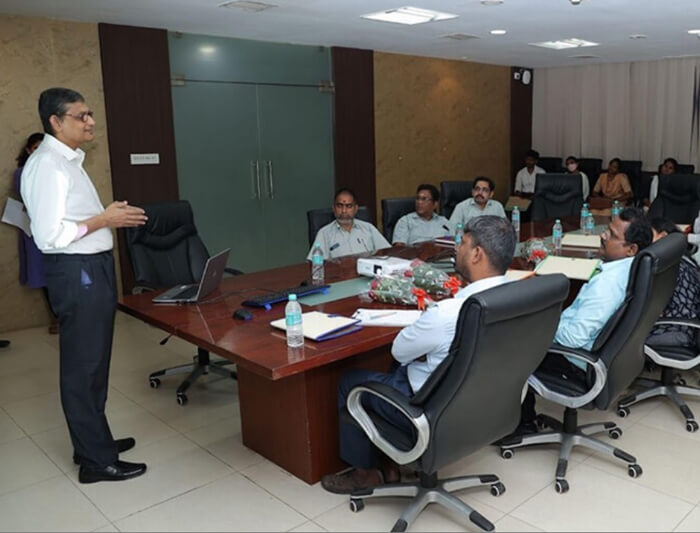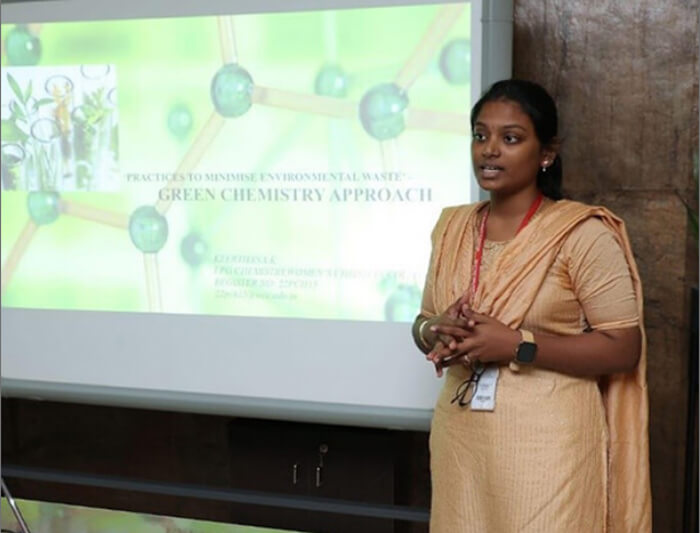 Compete
Six finalists presented their papers, which focused on the themes of 'green chemistry', 'waste to wealth', and 'environmental sustainability'. Santosh S from DG Vaishnav College was declared the winner of the competition. Vishwadhara N from Anna Adarsh College won the second prize, and Keerthana K from WCC College came in third. Certificates of appreciation were awarded to Darshini KS, M Kumari Diksha, A Aarthi and S Balaji.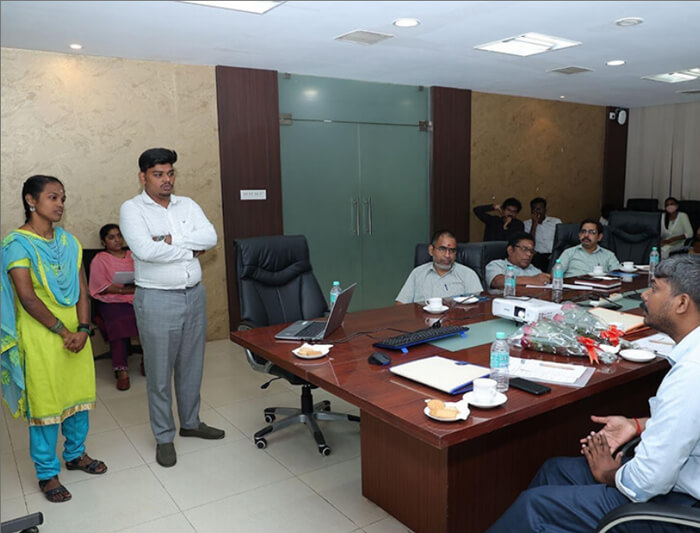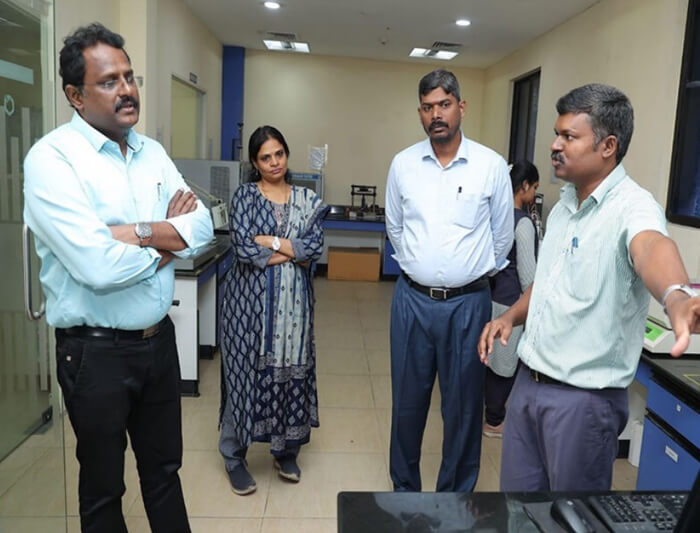 Connect
The competition gave the students a platform to interact with industry veterans and experts, who shared invaluable real-world insights. The external panellists were given a glimpse of MPL's manufacturing capacity, including its R&D and QA capabilities. The panellists also engaged in discussions with the MPL team on industry trends, domain knowledge, best practices, and more.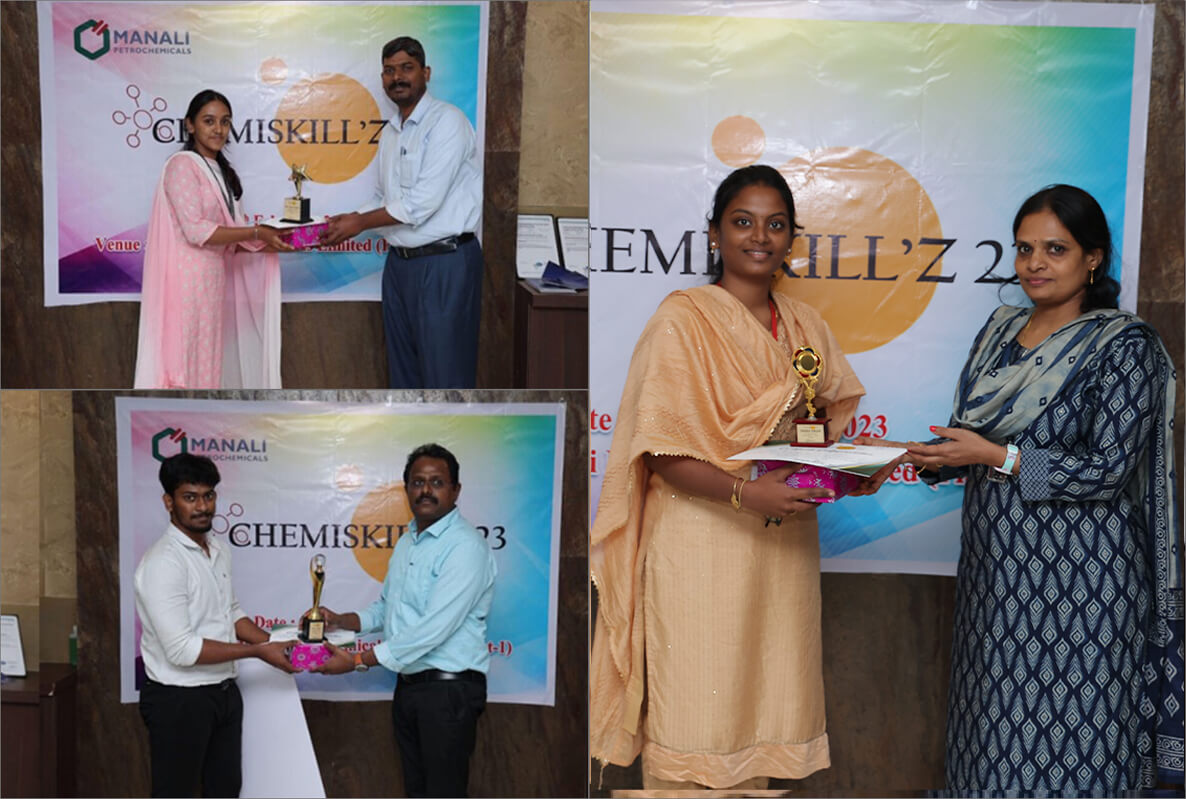 Connect
Through their presentations, the students showcased how they'd applied theoretical knowledge to respond to industry demands and implementation. The participants also gave the panel members and the team at MPL new perspectives and ways of thinking.
The dialogue and camaraderie at CHEMISKILL'Z 23 exemplifies how science can be a powerful tool and driving force in the hands of the youth — not only to identify the problems of the past and solve the challenges of the present, but to make our planet a better place in the future.