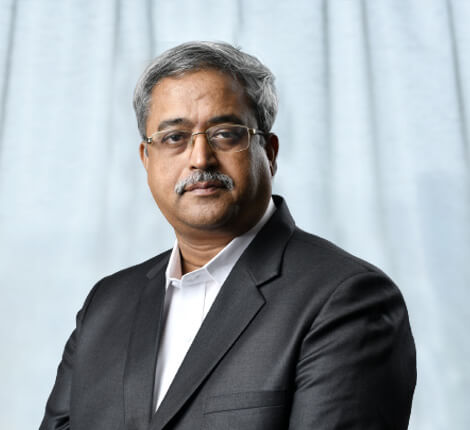 M Karthikeyan
Whole-time Director (Operations), MPL
M Karthikeyan is the Whole-time Director (Operations) of Manali Petrochemicals Limited. He is responsible for overseeing the Plant operations, Maintenance, Safety & Environment.
Karthikeyan has rich functional experience of over 31 years encompassing Petrochemical Plant Operations, Safety, Environment, Erection & Commissioning, Quality Control, Project Execution and related areas. He has proven skills in leading teams to work with tight deadlines to achieve corporate objectives and also handled various emergencies with young teams of professionals.
He joined Tamilnadu Petroproducts Limited (TPL) in July 1988 and worked in both its Linear Alkyl Benzene and Chlor Alkali Plants. He has risen to higher ranks over the years in TPL and became its Vice President (Operations). He joined MPL as Vice President (Operations) in April 2020.
Qualification
Bachelor of Chemical Engineering from Coimbatore Institute of Technology